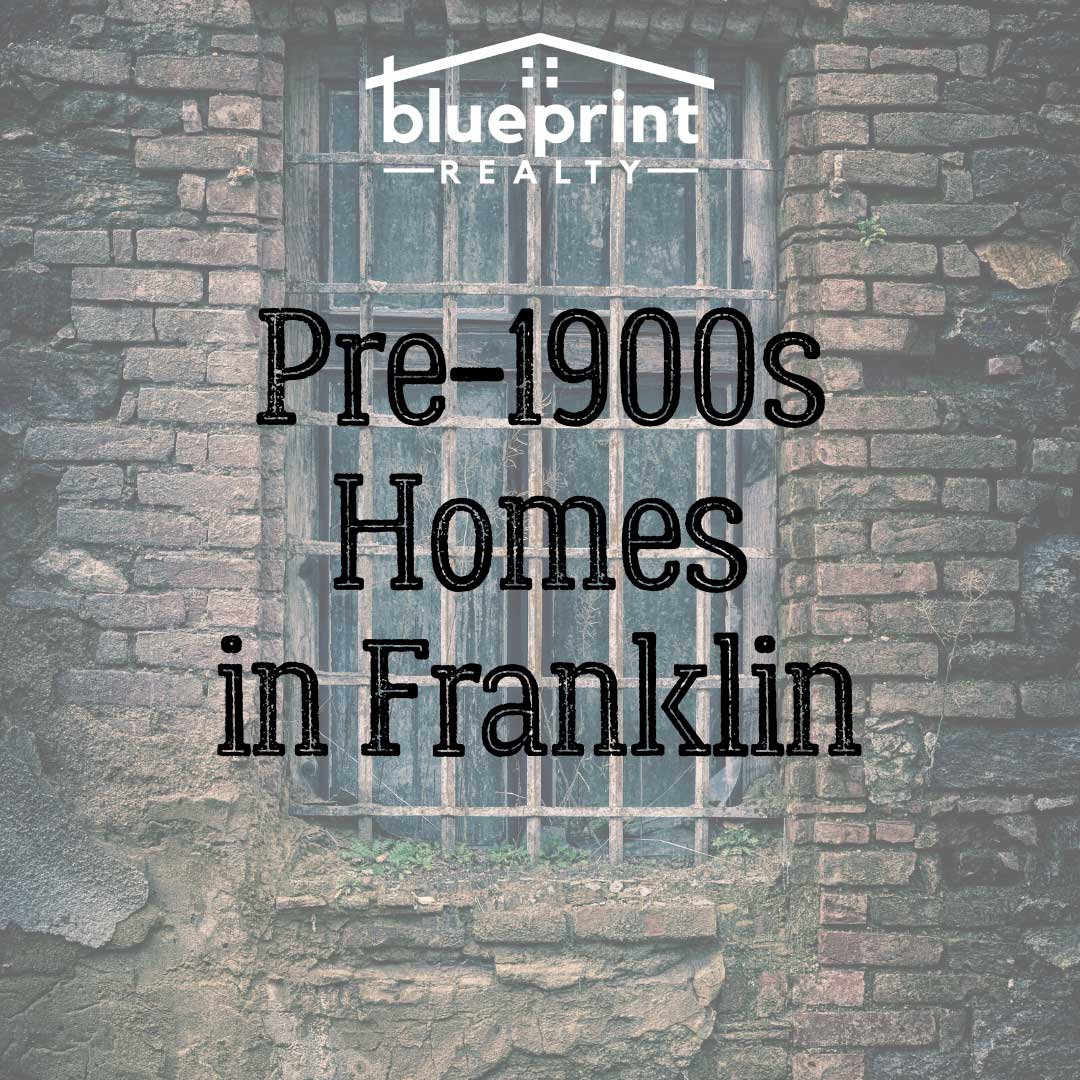 Pre-1900s Homes in Franklin
Franklin, Tennessee was founded in 1799 and is known for its storied Civil War history. With the upcoming anniversary of The Battle of Franklin, we thought it would be fun to look at the historic homes that are currently for sale in Franklin.
We've complied the following slideshow with all of the current homes built prior to 1900 and currently for sale in Franklin, TN. Please reach out to us if you are in the market for one of these historic homes!
Whether looking to make your antebellum dreams come true or just looking for a haunted house to feature on the local ghost tours, Blueprint Realty can help you find the historic home of your dreams! Contact us today.